September 2016 Newsletter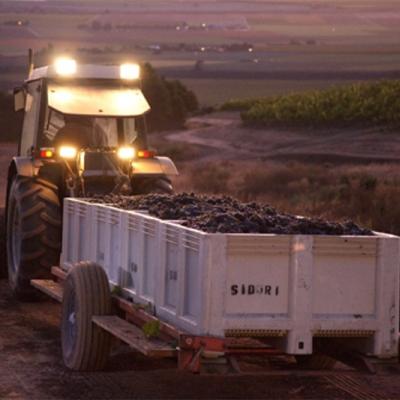 Harvest Update from our Winemaker and Founder, Adam Lee
Our 2016 Harvest began on August 24 with arrival of our first grapes from the Santa Lucia Highlands. It is our tradition every year to propose a toast with the entire SIDURI crew for a successful, safe and happy harvest!
It's a bit of a fitful start thus far with certain section of certain vineyards being ready and others trailing notably behind.  We began picking in the Santa Lucia Highlands in late August and have continued with small picks in the Sta. Rita Hills and one in the Russian River Valley.  As I write this, nothing is really pushing us too hard except perhaps for...Oregon.  Yes, Oregon.  It has been hot and dry in Oregon (far hotter than in California) and sugars are soaring.  In vintages such as this sometimes you have to wait for flavors to come around and the forecast shows a cool down in a week…so hopefully that will help things regain some balance...but right now the one area that is truly racing ahead of normal is Oregon.  Hard to believe!
Even with harvest's hectic schedule, we've been thrilled with the response to our new Healdsburg Wine Lounge.  There's a lot to see and taste at our beautiful new space and we encourage you to come and visit us in Healdsburg on your next trip up to wine country. 
Cheers,