Siduri Regional Pinot Noir Wine and Food Pairing Guide
Pairing the right wine with the right food can be as simple or complex as you'd like it to be. There are some classic pairings that are just meant to be together — pork and Pinot, steak and Cab, shellfish and Chardonnay and so on. But beyond protein and wine, flavor profiles can become quite complex.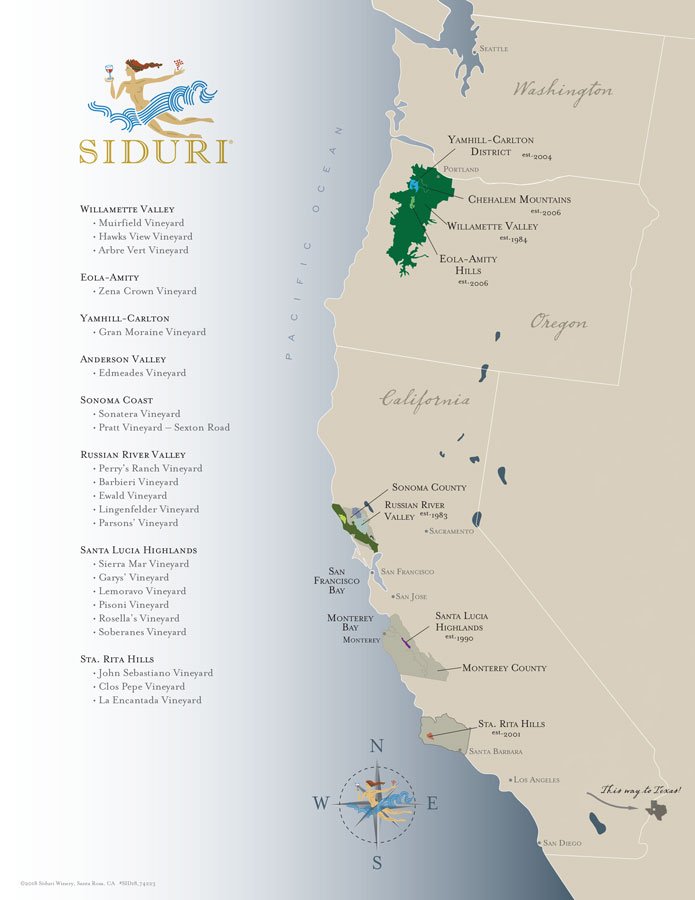 At Siduri, we're fortunate enough to make a wide variety of Pinot Noir wines from the coast of Oregon all the way down to the coast of Sta. Rita Hills and each of those Pinot Noirs can vary greatly in style, texture, flavor, etc. It's for this reason, that we thought it would be helpful to share some of our favorite regional food and wine pairings that go beyond the basic and tried-and-true food and wine pairings for our beloved Pinot Noir grape.
Pairing Food with Siduri Willamette Valley Pinot Noir Wines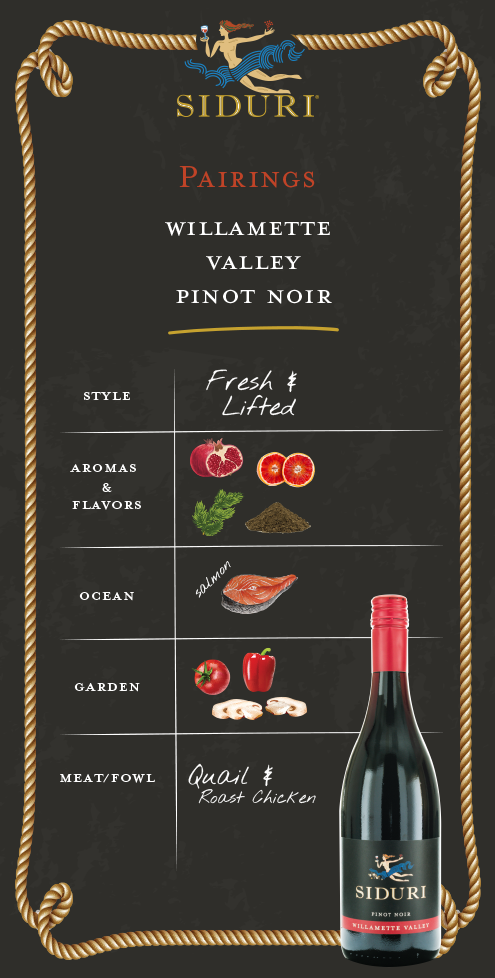 Pairing Food with Russian River Valley Pinot Noir Wines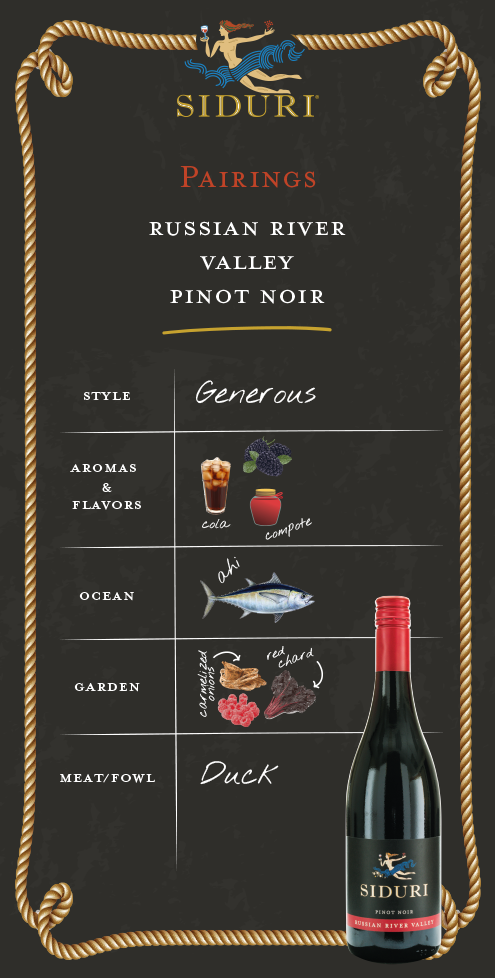 Pairing Food with Siduri Santa Lucia Highlands Pinot Noir Wines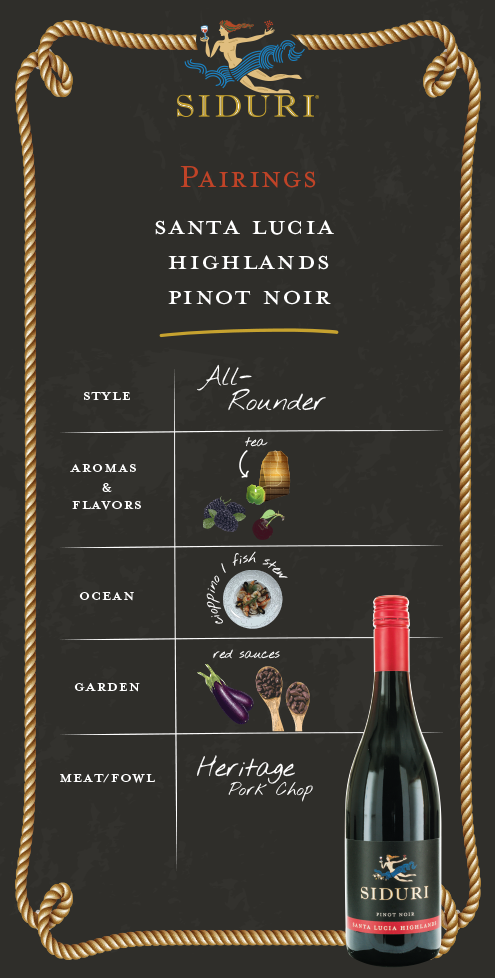 Pairing Food with Siduri Sta. Rita Hills Pinot Noir Wines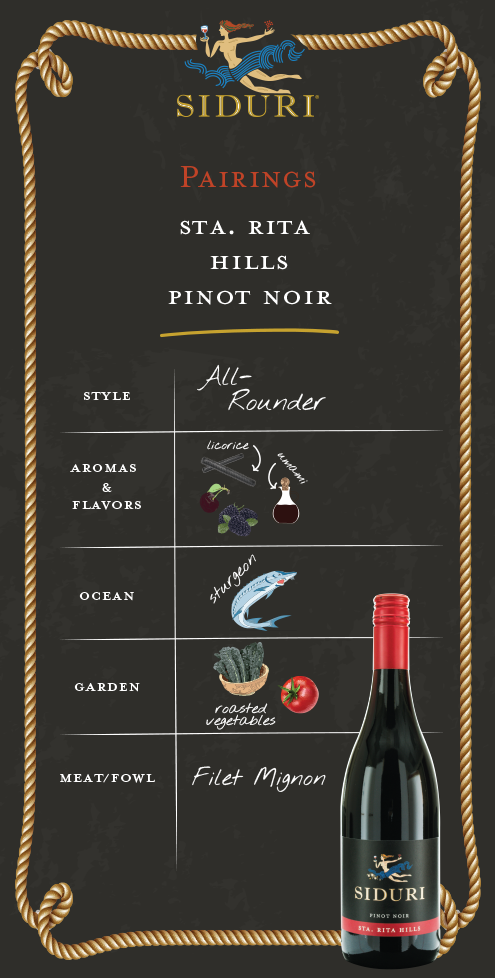 The Complete Siduri Regional Pinot Noir Wine and Food Pairing Guide