PINOTS ALONG THE PACIFIC
PINOTS ALONG THE PACIFIC
Thursday, February 2nd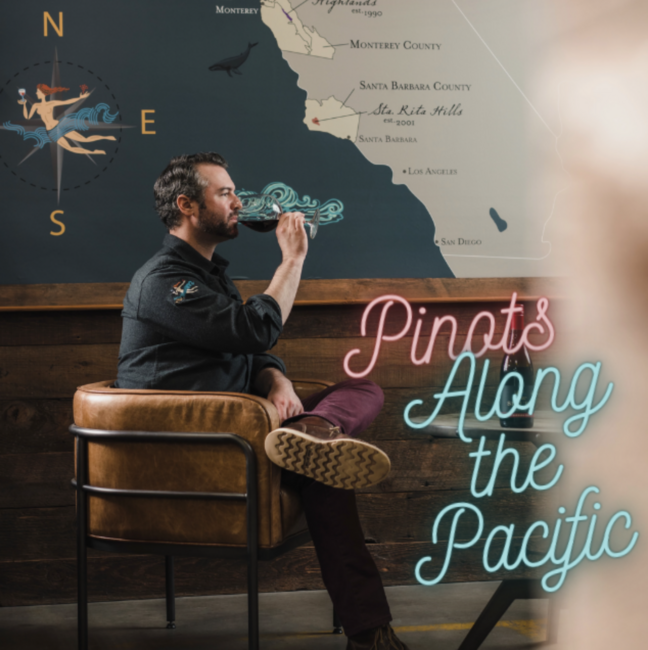 On February 2nd, sip and see for yourself why America's best Pinot's come from the coastline of the Wild West in our virtual tasting event: Pinots Along the Pacific.
Our winemaker, Matt Revelette, has teamed up with a dream team of West Coast winemakers to showcase how the notoriously finicky Pinot Noir grape can thrive and express itself in different regions of the Pacific coastline.
Purchase the Pinots Along Pacific Collection to taste the four wines we'll discuss during the virtual event. Included with your purchase is a passport for a complimentary tasting for two at each of the four estates through 2023.
However, no purchase is necessary to attend! Simply register then hop on and listen while sipping your favorite Siduri Pinot Noir. This event is sure to grow your appreciation for this noble variety.