Passion 4 Pinot Palm Springs
Passion 4 Pinot Palm Springs
Fri-Sat, January 27th-28th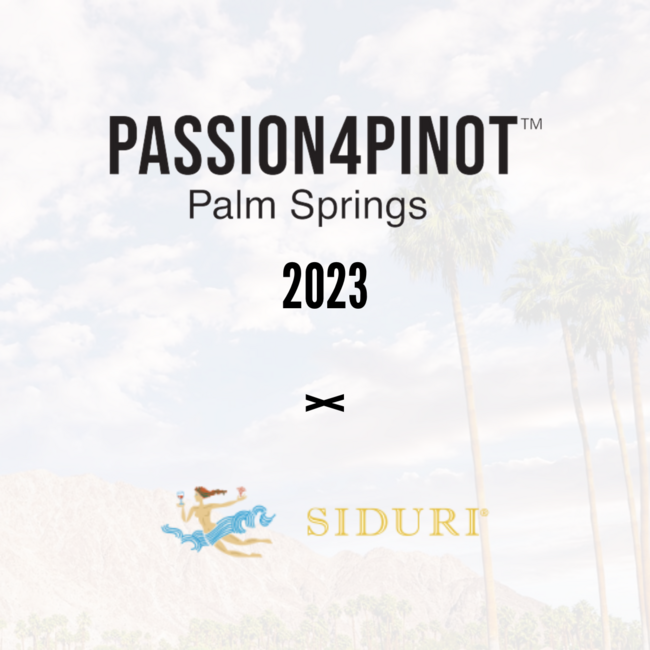 Siduri will be present at the 3rd Annual Palm Springs Pinot Noir Festival (A Passion 4 Pinot)l. "A Passion 4 Pinot" is the premier event on the international wine calendar. Hosted in one of the world's most dramatic and awe-inspiring Hotels, this is a unique opportunity to engage with 75 of the top winery owners and winemakers and other leading wine personalities and enthusiasts from all over California.
During this Celebration of Pinot Noir, you will discover just what it is that makes Pinot Noir so unique. Join with other Pinot aficionados as you share tastings that will profile the uncompromising characteristics and unforgettable characters, highlight the different winemaking practices and philosophies that produce wines of such distinction and enable you to relax and unwind at the world class Westin Rancho Mirage Golf Resort & Spa.
Palm Springs Passion 4 Pinot Noir Festival, coming Friday & Saturday, January 27 & 28, 2023 to Rancho Mirage.