Siduri Single Vineyard Gift Pack Gift Set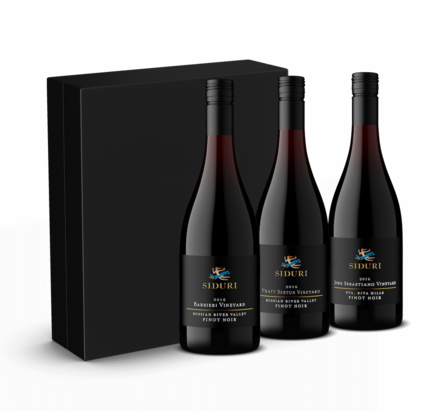 Siduri Single Vineyard Gift Set
We span the state with this Single Vineyard gift set with two wines from the Russian River and one from Santa Rita.  This gift pack is sure to be a favorite.
2016 Siduri Barbieri Vineyard Pinot Noir
2016 Siduri John Sebastiano Vineyard Pinot Noir
2016 Siduri Pratt-Sexton Vineyard Pinot Noir
For just $120 including shipping and a gift note, you or a loved one can enjoy our favorite Single Vineyard Pinot Noirs from California. This set of wines is perfect to serve at your next dinner, or give as a gift to your friends and family!